Widely regarded as one of the best American authors of the 20th century, Fitzgerald has produced quite a few classic literary novels. However, these acknowledgements were mostly postmortem. During his lifetime, Fitzgerald only received limited success and often faced criticism over his works and lifestyle.
When Fitzgerald first published his novel, This Side of Paradise, the book received mostly positive feedback with critics falling over how well written the storyline was and how well Fitzgerald portrayed American adolescence. But even those who loved the novel were cognizant of its faults, with some critics noting the lack of a coherent plot.
https://en.wikipedia.org/wiki/This_Side_of_Paradise
https://www.amazon.com/Great-Gatsby-F-Scott-Fitzgerald/dp/0743273567
Due to the success of Fitzgerald's first book, critics had high expectations for his upcoming works. Eventually, when Fitzgerald published his most well known work to date, The Great Gatsby, critics during his time gave mixed reviews. While some considered the novel to be a work of art, others though it to be painfully forced. However, critics of today applaud Fitzgerald for writing a novel that so well combines the American vernacular with the nature of the American psych.
---
"There are clever things, keen and searching things, amusingly young and mistaken things, beautiful things and pretty things...and truly inspired and elevated things, and astonishing abundance of each in This Side of Paradise. "
- New York Evening Post (1920)
---
"Find me one chemical trace of magic, life, irony romance or mysticism in all of The Great Gatsby, and I will bind myself to read one Scott Fitzgerald book a week for the rest of my life. The boy is just puttering around."
- Ruth Hale of The Daily Brooklyn Eagle (1925)
---
While Fitzgerald himself expected his novel, Tender is the Night, to be considered a masterpiece, the novel was actually met with generally negative reviews from critics who thought that Fitzgerald did not live up to their expectations. Tender is the Night only sold 12,000 copies when first published, compared to This Side of Paradise which sold 50,000 copies. However, like the Great Gatsby, modern critics have praised the novel and referred to it as an exquisitely crafted piece of fiction.
---
"Tender is the Night [is] a confused exercise in self-pity."
- Margaret Marshall of The Nation (1941)
---
Fitzgerald's unfinished novel, The Love of the Last Tycoon, was edited for publication by literary critic and writer, Edmund Wilson. This novel gained widespread attention and many critics believed that if Fitzgerald had gotten to finish the novel, it would've been Fitzgerald's best work. Critics acclaim that this novel is one of the best portrayals of American life Hollywood. A revised edition of The Love of the Last Tycoon won the Choice Outstanding Academic Books Award of 1995.
---
"The [Love of the] Last Tycoon [is] an ambitious book, but, uncompleted though it is, one would be blind indeed not to see that it would have been Fitzgerald's best novel and a very fine one. Even in this truncated form it not only makes absorbing reading; it is the best piece of creative writing that we have about one phase of American life-Hollywood and the movies."
- J. Donald Adams of The New York Times (1941)
---
In addition to criticism towards Fitzgerald's novels themselves, critics also expressed their opinions on Fitzgerald's alcoholic behavior and were convinced that Fitzgerald's alcoholism greatly affected his credibility as an author. Although Fitzgerald himself argued that alcohol actually helped him put his ideas down on paper, many critics believed that Fitzgerald wrote just to pay off his debts and did not put any meaning or value into his works.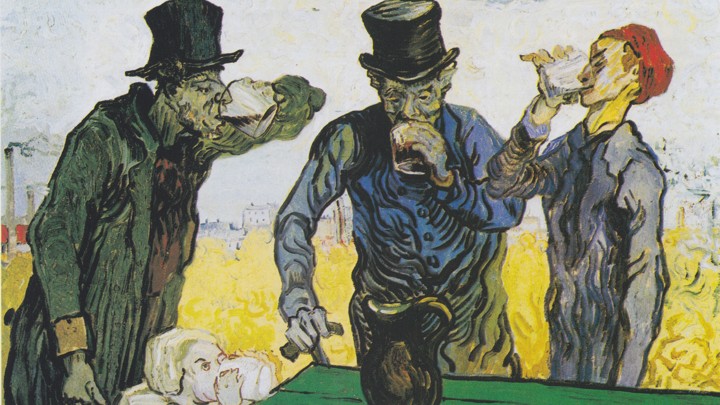 https://minjung-kang-vduf.squarespace.com/alcoholism/22yfe4qandjslkenz9gmtq2560k8hn
https://www.theatlantic.com/health/archive/2017/03/alcohol-use-drug/520356/
---
"First you take a drink, then the drink takes a drink, then the drink takes you."
- F. Scott Fitzgerald.
---
During his lifetime, Fitzgerald saw his own popularity gradually decline and he did not win any honors or awards when he was alive. However, F.Scott Fitzgerald has gained massive popularity after his death; his works have been included in many literary canons for high school and college courses. Fitzgerald is 2009 inductee of the New Jersey Hall of Fame and is also a namesake of the Fitzgerald Theatre in Minnesota.